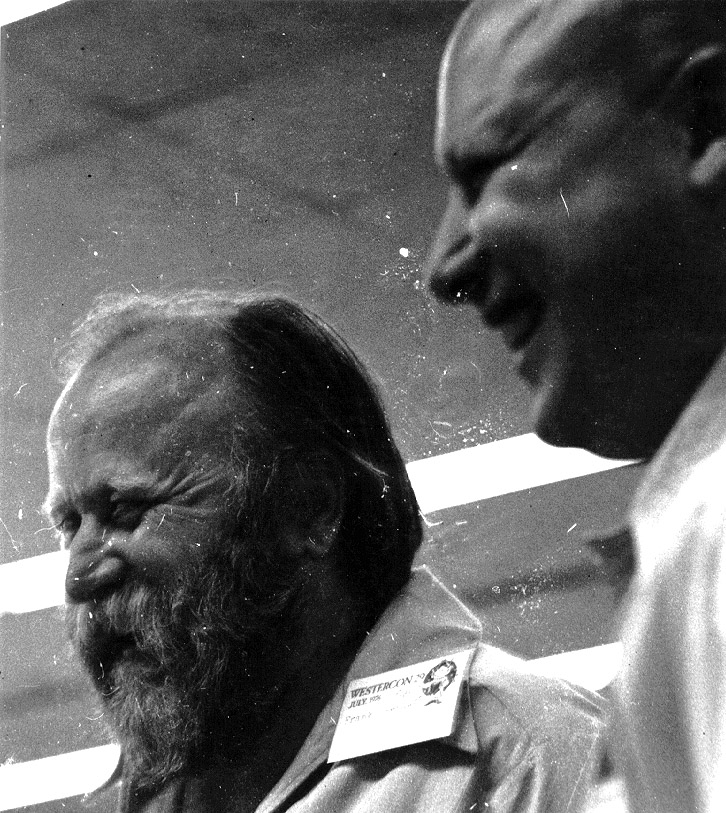 Frank Herbert, author of Dune, on the left, EJ Gold, author of RetroVisions, SlimeWars and Suaron v. Baggins, on right, at 1976 Westercon.
Writer, proofreader, editor, publisher, illustrator, designer, storyteller, publicist, marketer. Those are the skills I bring to my writing. If you don't have all those skills, you can't be an interdimensional author like myself; how many writers do you know who've had book-signings at Maskull's Books & Tapes on Arcturus. On Vega IV, SlimeWars has gone viral, but then, they've never been to Urth.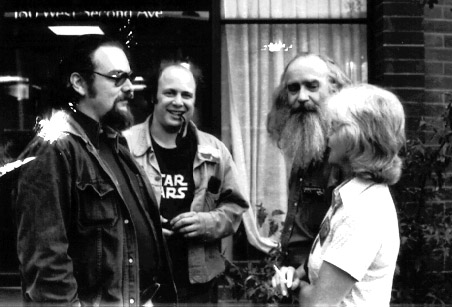 SF authors at Vancouver TV station for interview; left to right, Michael Kurland, EJ Gold, Damon Knight, Kate Wilhelm, circa 1977.