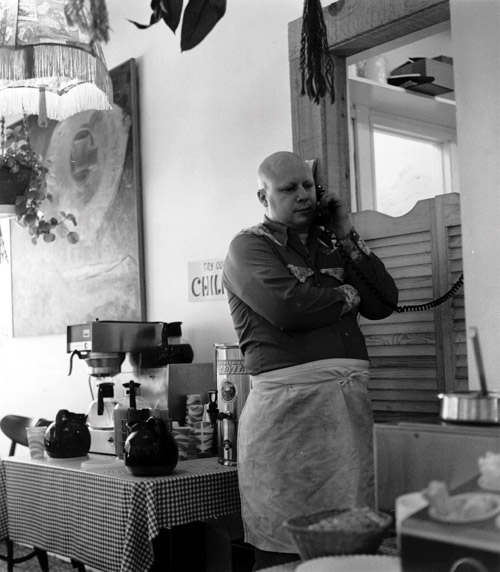 Here I am at the Kung-Fu Natural Foods restaurant that I set up along lines decided by David Carradine; he had to drop out when the studio refused to let him take part. The paintings that month were by Schwaderer and Hirschfeld.
Within one month, Kung-Fu was in the black. Cost to set up, including licenses, inspections, equipment and supplies, $9,000 flat. I couldn't do the same today for under $150,000.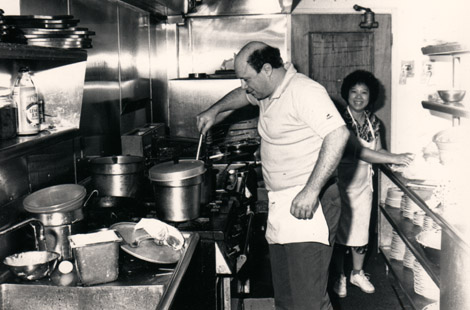 Help in the kitchen as "Mom" looks on -- Szechuan Restaurant (Grass Valley)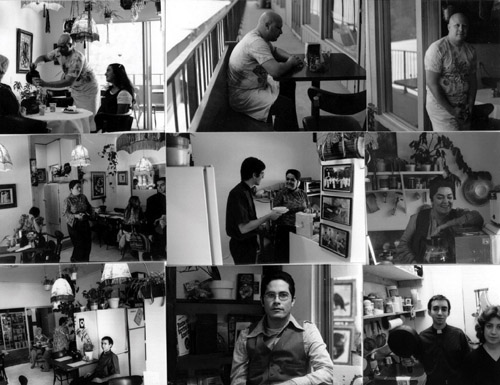 Ellen Tisdale was our chief cook and guiding star; we prepared and served the best natural foods within 100 miles of us! Many of my cooks were lent to Muktananda and Tarthang Tulku Rinpoche for special events -- our chef training was immaculate and effective.