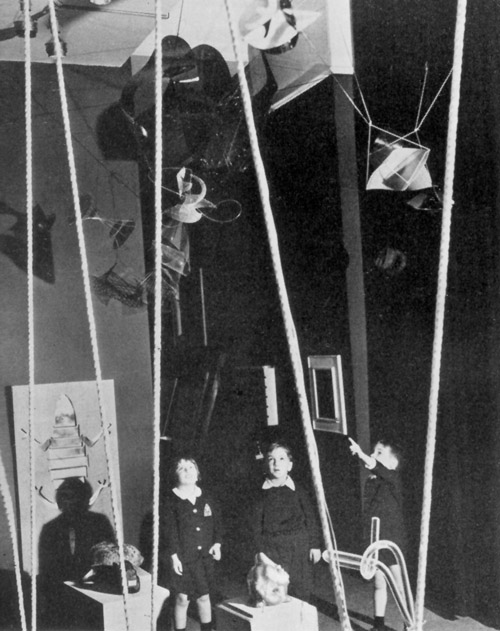 Young artist Gene Gold (at right) is seen pointing up toward a mobile hanging from the ceiling -- a part of The Children's Art Carnival at the Museum of Modern Art. In 1942 Victor d.Amico, MoMA.s Director of Art Education developed this program which consisted of a gallery of toys, props and art supplies. Gold.s artist/dancer mother organized artists to teach there, helped European artists settle in the U.S. and find work at MoMA, was a member of the Museum during wartime, and was a friend of Soichi Sunami, whose photographs, used with permission, portray this innovative children.s art program which flourished at the Museum of Modern Art until 1949.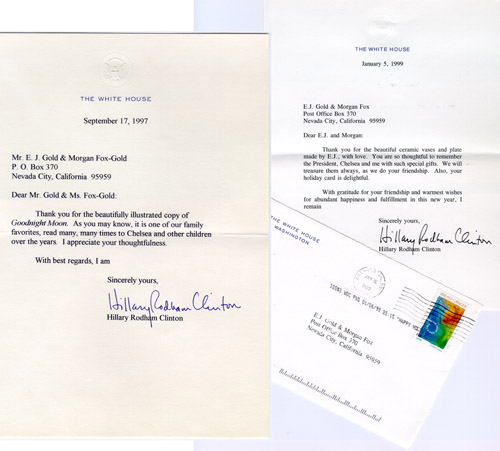 Thank you notes from First Lady Hillary Clinton for many E.J. Gold artworks that were in the White House and Camp David.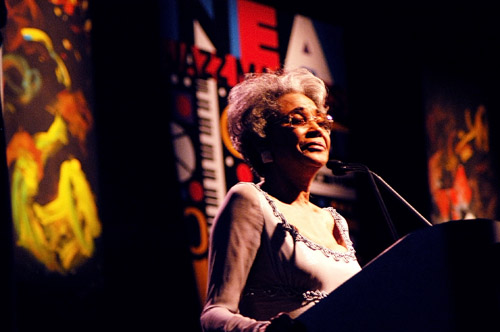 Nancy Wilson, family friend, at the podium of the National Endowment for the Arts (NEA) Awards Ceremony on stage with monumental canvases (left to right) Bari Sax and Cornet, by E.J. Gold in New York City, 2004.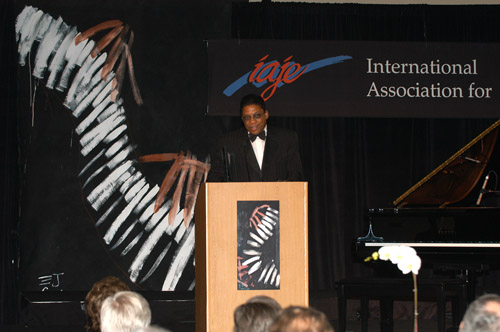 Herbie Hancock, longtime friend, on stage at the International Association for Jazz Education (IAJE) Conference in 2005 with E.J. Gold.s stage panels (11. x 7.). Top pictured: Grabriel.s Right Wing and on the podium Piano Forte.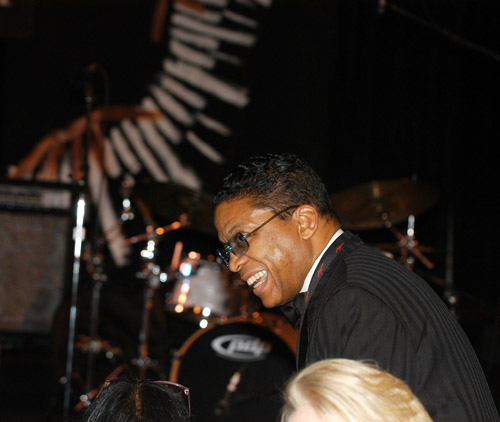 E.J. Gold was the official artist for IAJE from 2003 - 2008 . the final conference in Toronto. His artwork was used extensively from conference signs and banners to front covers for the annual conference Jazz Education Journal issues.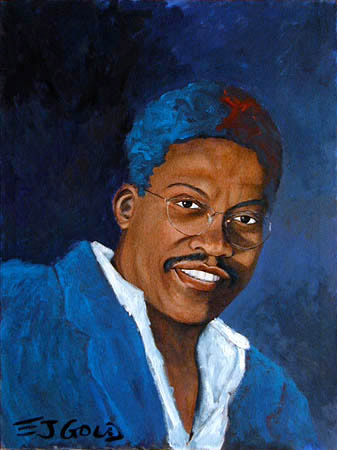 Portrait of Herbie Hancock by E.J. Gold is in the permanent collection of the National Museum of American History, Washington D.C.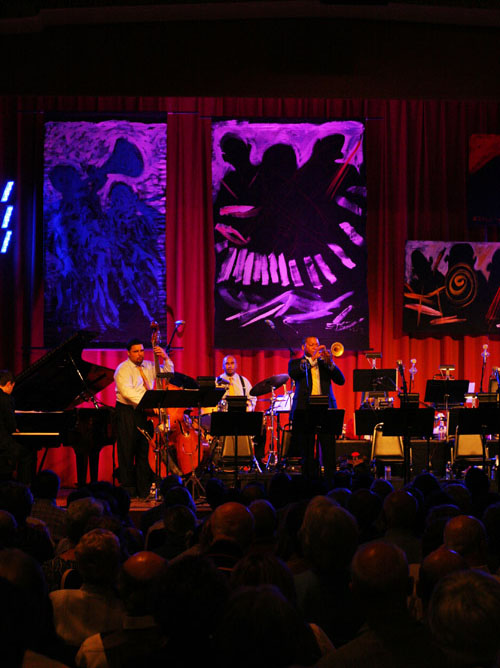 Wynton Marsalis, in concert June 2011 with Jazz at Lincoln Center Orchestra, performs on stage with E.J. Gold.s (left to right) Jazz Jam II, Exotic Meson, Breaking Barriers and Wynton Spirals Out.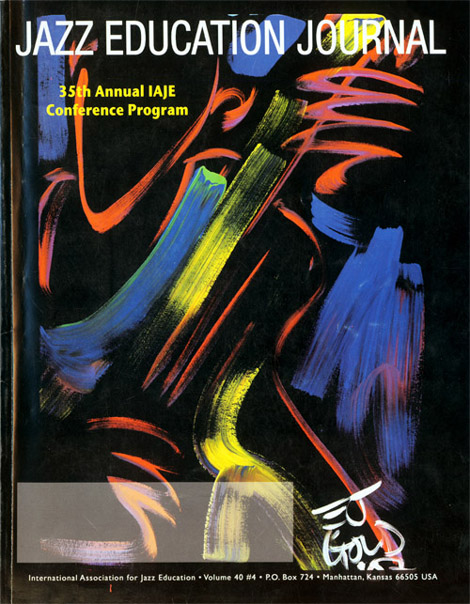 Jazz Education Journal, International Association for Jazz Education (IAJE) 2008 in Toronto, conference issue cover art: Ode to Milt by E.J. Gold, courtesy JazzArt®,
© 2008 Heidelberg Editions International, www.hei-jazzart.com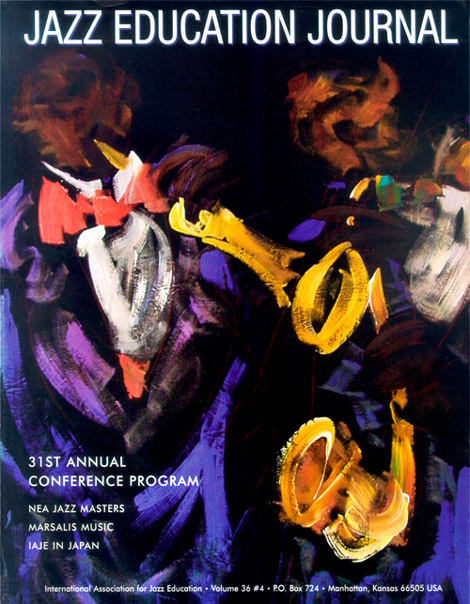 Jazz Education Journal, International Association for Jazz Education (IAJE) 2004 in NYC, conference issue cover art: Two Jazz Men by E.J. Gold, courtesy JazzArt®,
© 2001 Heidelberg Editions International, www.hei-jazzart.com