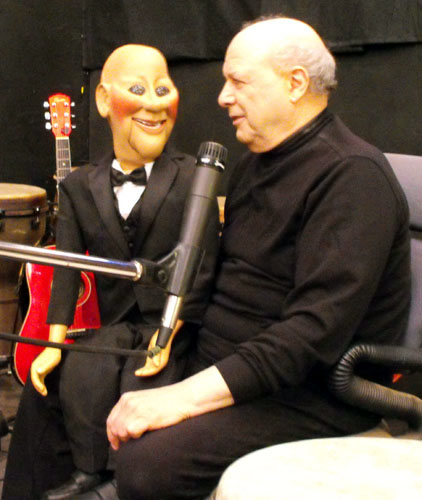 Photograph by Kathleen Dreier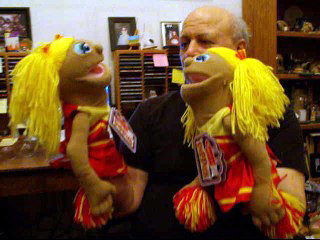 I can't help liking this guy, but I can't make out what to think of him. I'm gonna get one of his books through the post, just outta curiosity. He's kinda like a hippie merry prankster version of a Gurdjieffian, it seems to me.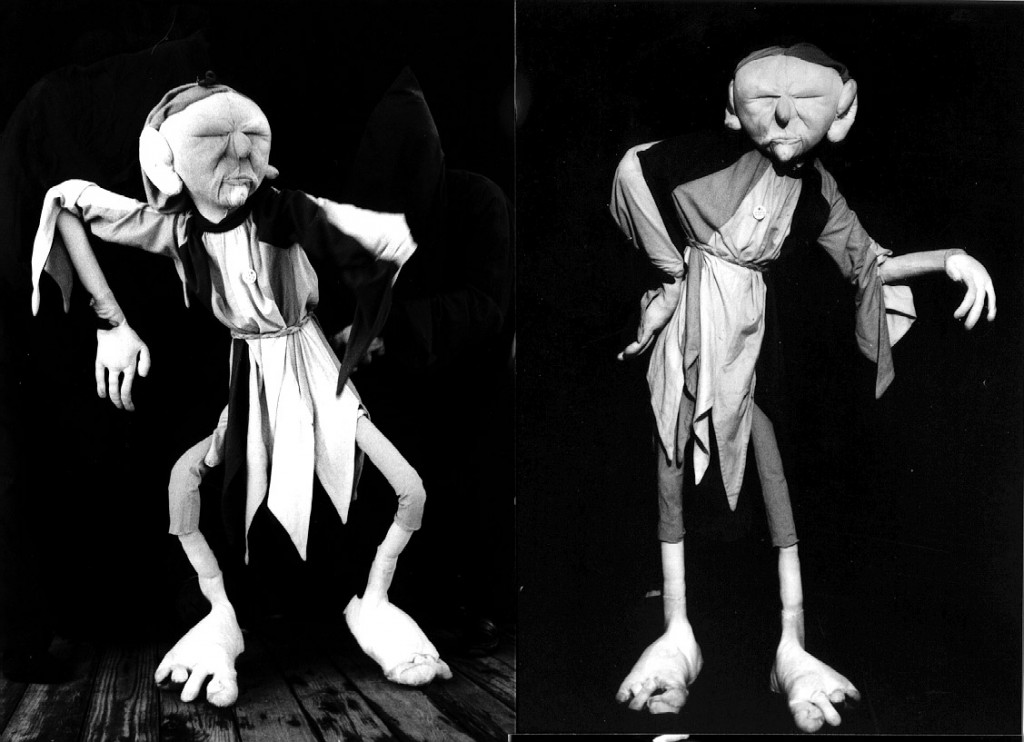 No strings attached; these are six-foot tall "Bunraku" puppets, each with its own set of three humanoid operators. It's a back-breaking, gut-wrenching experience to haul a six foot 100 pound creature around, but rewarding beyond belief -- it's like learning to operate your own body from outside.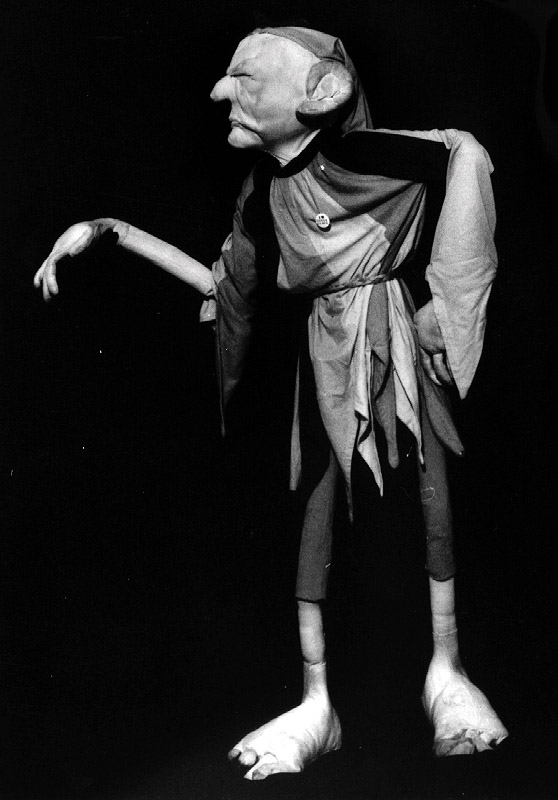 Each puppet has its own character built into it, in a sense -- they assert their definite personalities onto the operators.